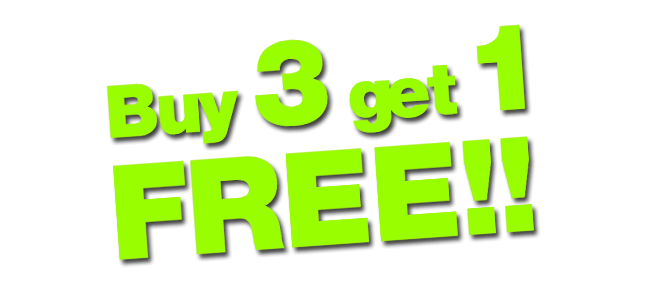 TRADER'S TRIO SPECIAL
(BETTER THAN A BAKER'S DOZEN!)
BUY THREE MONTHS OF WEEKLY OPTIONS TRADING MEMBERSHIP FOR $357 AND GET A FOURTH MONTH FREE!
Payments processed safely and securely through Paypal.

Palo Alto Networks (PANW) Shares Explode Upwards!

And Members Are Up

412%

Potential Profit

Using A Weekly Call Option!
Members of "Weekly Options USA" Using A Weekly Call Option,
And Are Still Holding Contracts, Make Potential Profit Of

412%

,
As Palo Alto Networks (PANW) Shares Continue To Grow At Breakneck Speeds
Thanks In Part To Its Leadership In AI,
As It Is The Cybersecurity Provider Of Choice For Large Organizations.


Where To Now?


Palo Alto Networks (PANW) has been benefiting from continuous deal wins and the increasing adoption of PANW's next-generation security platforms, attributable to the rise in the remote work environment and the need for stronger security.
This set the scene for Weekly Options USA Members to profit by 412%, using a PANW Weekly Options trade!
 Join Us And Get The Trades – become a member today!
Monday, June 26, 2023

by Ian Harvey

Prelude…..
According to research firm McKinsey, 70% of organizations will be using AI in some capacity by 2030. Thanks to the technology's ability to boost productivity, the firm projects it will add a massive $13 trillion to global economic output by then. 
McKinsey predicts companies that integrate AI right now -- and continue developing it until 2030 -- will see a 122% increase in their free cash flow by that time.
Palo Alto Networks Inc (NASDAQ: PANW) recently claimed it's the largest AI-based cybersecurity company.
Palo Alto management says the company's network security tools analyze 750 million data points each day and detect 1.5 million unique attacks that have never been seen before through that process. Overall, its AI models block a whopping 8.6 billion attacks on behalf of customers every single day.
Using AI-powered tools to fight cyber threats is increasingly important because as SentinelOne recently noted, malicious actors have started using AI as well to launch sophisticated attacks.
It has been about a month since the last earnings report for Palo Alto Networks. Shares have added about 16.9% in that time frame, outperforming the S&P 500.
For further reading.....
Palo Alto Networks Shares Continue To Grow!
"Palo Alto Networks Shares Rally On S&P Inclusion!"
Why the PANW Weekly Options Trade was Executed?
Shares of Palo Alto Networks Inc (NASDAQ: PANW) rallied 7.3% late Friday after S&P Dow Jones promoted the $66 billion cybersecurity company to the S&P 500 index, replacing Dish Network (DISH), in a series of quarterly index adjustments to account for market cap.
PANW stock will join the S&P 500 before the market open on June 20. It's part of a quarterly rebalancing for the S&P indexes.
Over the past three months, the Consensus Estimate for PANW's full-year earnings has moved 21.1% higher. This shows that analyst sentiment has improved and the company's earnings outlook is stronger.
The latest available data shows that PANW has returned about 55.4% since the start of the calendar year.
The PANW Weekly Options Trade Explained.....
** OPTION TRADE: Buy PANW JUN 23 2023 230.000 CALLS - price at last close was $2.88 - adjust accordingly.
Obviously the results will vary from trader to trader depending on entry cost and exit price that was undertaken.
Entered the PANW Weekly Options (CALL) Trade on Monday, June 05, 2023, at 9:55, for $3.71.
For those members still holding weekly options contracts these were sold on Thursday, June 22, 2023, for $19.00; a potential profit of 412%.
Total Dollar Profit is $1,900 - $371 (cost of contract) = $1,529
We may also consider taking another weekly options contract on PANW in the near future!
Don't miss out on further trades – become a member today!
About Palo Alto Networks.....
Palo Alto Networks Inc is a leading cybersecurity company that provides advanced security solutions to businesses, governments and organizations worldwide. Founded in 2005, Palo Alto Networks has become a market leader in next-generation firewall technology and cloud-based security solutions.
The company's mission is to protect its customers from cyber threats by providing innovative security solutions that are easy to use and deploy. Palo Alto Networks offers various products and services to protect networks, endpoints and cloud-based applications from advanced cyber-attacks.
Palo Alto Networks' flagship product is its Next-Generation Firewall (NGFW) which provides advanced security features such as intrusion prevention, application control and threat prevention. The NGFW is designed to provide real-time visibility and control over network traffic, enabling businesses to detect and prevent cyber-attacks before they cause harm.
In addition to its NGFW product line, Palo Alto Networks offers a range of cloud-based security solutions. Its Prisma Cloud platform provides comprehensive security for cloud-based applications and data. Palo Alto Network has also developed the Cortex XDR platform, which provides endpoint detection and response (EDR) capabilities. This platform allows businesses to detect and respond to cyber threats stopping a hacker before they reach critical infrastructure.
Palo Alto Networks' solutions are trusted by some of the world's largest and most security-conscious organizations, including government agencies, financial institutions and healthcare providers. The company has developed a reputation for delivering innovative and effective security solutions and it has been recognized by industry analysts for its leadership in the cybersecurity market.
Moving Ahead With Palo Alto Networks …..
The company has three areas of specialization -- cloud security, network security, and security operations -- and it's working to integrate AI across them all. Data is king when it comes to training AI, so cybersecurity companies with a large customer base fending off attacks in their ecosystems tend to have the most potential to produce accurate models. 
Palo Alto's pipeline of work continues to expand as well. Palo Alto Networks reported better-than-expected results in the third quarter of fiscal 2023. The company reported non-GAAP earnings of $1.10 per share, beating the Consensus Estimate of 92 cents. The bottom line improved 83% from the year-ago quarter's non-GAAP earnings of 60 cents per share.
Palo Alto's fiscal third-quarter revenues of $1.72 billion surpassed the Consensus Estimate of $1.71 billion. The top line grew 24% from the year-ago reported figure. The top line was aided by several deal wins and the increased adoption of Palo Alto's Next-Generation Security platforms, driven by the hybrid work culture and the heightened need for stronger security.
The company's strong quarterly performance reflects its sustained focus on product innovation, a shift in its business model to subscription-based services, platform integration and continued investments in the go-to-market strategy.
Despite the all-time price high in the stock, Wall Street is still incredibly bullish. Of the 42 analysts who follow the stock, not a single one recommends selling, and 76% of them have given the stock the highest-possible buy rating.
Conclusion.....
Palo Alto Networks has one of the largest product portfolios in the entire industry, and given that its stock currently trades at an all-time high, its market valuation of $73 billion dwarfs all of its competitors, too.
Therefore…..
For future trades, join us here at Weekly Options USA, and get the full details on the next trade.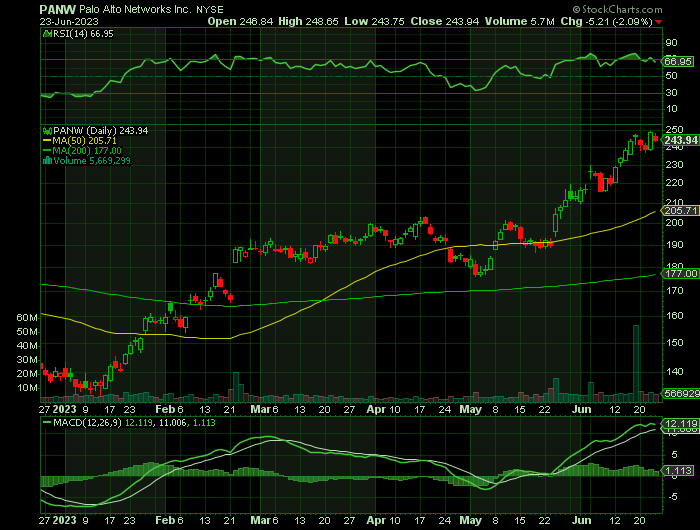 Back to Weekly Options USA Home Page from Palo Alto Networks Shares

Intel Corporation Shares Fall Due To New Guidance! Weekly Options Members Are Up 70% Potential Profit Using A Weekly Put Option!

The results from recent trades offered through our membership service are listed on this page.

Honeywell International is a diversified conglomerate with a strong presence in the aerospace and defense sectors. The company has significant potential, particularly in the building technologies sect…