Welcome to the Weekly Options Advisory Service from Weekly Options USA.
Weekly options are a great way to focus on short-term movements in the market, especially in relation to current news events. Weekly options allow you to benefit efficiently from important market information, including earnings, government reports and Fed announcements.
Trading weekly options successfully takes a lot of research and analysis, and unless trading is your full-time career you may not have the time or desire to do all this yourself. This is where our weekly options advisory service membership comes in.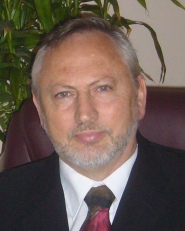 To help you make the most of trading weekly options, we provide up to the minute information, trading strategies, and the top-notch service so many clients have come to expect from Ian Harvey and his team.
Ian Harvey heads up the team at Weekly Options USA. With over 30 years of trading experience and mentoring, Ian is a leader in the options arena.

Ian provided very successful and popular trading advisory services from 2009 - 2021 through our original site, stock-options-made-easy.com.
Weekly Options USA uses the same proven methods and research facilities, with an additional focus on weekly options trading on the US stock market.