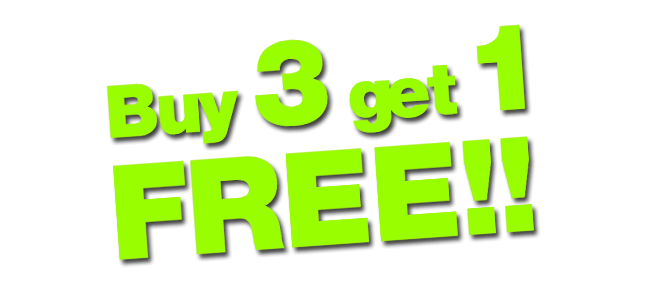 TRADER'S TRIO SPECIAL
(BETTER THAN A BAKER'S DOZEN!)
BUY THREE MONTHS OF WEEKLY OPTIONS TRADING MEMBERSHIP FOR $297 AND GET A FOURTH MONTH FREE!
Payments processed safely and securely through Paypal.
Palantir Technologies Made Big Gains Thursday!


Members of "Weekly Options USA," Using A Weekly Call Option,
Make Potential Profit Of

361%,


After Cathie Wood's Ark Invest Published An Update Yesterday
Revealing That It Had Purchased More Palantir Stock.

Where To Now?


Shares of Palantir Technologies Inc (NYSE: PLTR) have continued to move higher after Cathie Wood's Ark Invest revealed Thursday that it had purchased 1.26 million new shares of Palantir stock.
This set the scene for Weekly Options USA Members to profit by 361%, using a PLTR Weekly Options trade!
 Join Us And Get The Trades – become a member today!
Friday, May 19, 2023

by Ian Harvey

Why the Palantir Weekly Options Trade was Executed?
Palantir Technologies Inc (NYSE: PLTR) shares rocketed higher for various reasons that add up to 1 thing: positive GAAP cash flow and the expectations for positive cash flow to continue through the end of the year. This news is unsurprising, given the company's position as a cloud-based cyber-security data-management firm, but the 25% pop in share prices was. Based on the results from Microsoft NASDAQ: MSFT, Datadog NASDAQ: DDOG and others in the cloud industry, this is good news for Palantir and the group, which has been beaten down over the past year. The takeaway is that Palantir stock is bottoming, and the analysts' all-seeing eye forecasts higher share prices are ahead.
Palantir results are positive on all counts. The company reported $525.19 million in revenue to beat the consensus by nearly 400 basis points. The gain was driven by strength in all categories, led by strength in the US. US sales grew by 23% compared to lower rates globally, with Government spending up 20% (22% in the US) and Consumer up 15% (26% in the US).
The maker of data analytics software gave a relentlessly bright outlook as it included AI power into its projections. For the undergoing June quarter, Palantir guided for revenue of $530 million, below estimates of $537 million.
Chief Executive Alex Karp believes the software maker is well-positioned to capitalize on AI developments, stating that the engagement and demand for the new AI Platform is without precedent, as the company works its way to convert this demand into an expanded reach.  First iteration will be available to selected customers as early as this month.
The Palantir Weekly Options Trade Explained.....
** OPTION TRADE 1: Buy PLTR JUN 02 2023 10.000 CALLS - price at last close was $0.50 - adjust accordingly.
Obviously the results will vary from trader to trader depending on entry cost and exit price that was undertaken.
Entered the PLTR Weekly Options (CALL) Trade on Thursday, May 11, 2023 for $0.41.
Sold the PLTR weekly options contracts on Thursday, May 18, 2023 for $1.89; a potential profit of 361%.
Don't miss out on further trades – become a member today!
Why Palantir Shares Climbed Higher…..
Shares of Palantir Technologies climbed almost 15% on Thursday. Meanwhile, the S&P 500 index was up roughly 0.6%, and the Nasdaq Composite index was up 1.2%.
News of a big purchase from a well-known fund manager concentrating on high-growth stocks helped to send the data analytics company's shares to their best levels in more than a year.
An update from Ark Invest, the fund company managed by Cathie Wood, indicated that the growth-oriented investor had added to positions in Palantir with purchases of more than 1.25 million shares across its funds. The large majority of the new shares purchased were for the Ark Innovation ETF, but Wood's company also added roughly 201,700 shares to its Ark Fintech Innovation ETF and 149,300 shares to its Ark Next Generation Internet ETF.
Admittedly, with the stock at a relatively low price, an addition of less than $15 million to funds with billions of dollars under management isn't a huge commitment, but it's nevertheless reflective of bullish sentiment from Wood and her analysts at Ark Invest.
Cathie Wood has developed a reputation for backing high-risk, high-reward tech plays, and her company's banner Ark Innovation ETF is largely comprised of investments that fall into that category. While the fund saw a very tough stretch of trading in 2022, it's enjoyed recovery momentum this year, and Wood remains an influential figure on Wall Street. 
The company has worked to expand its corporate offerings as well. Moreover, with hopes to tap into artificial intelligence trends, Palantir is emerging as a potential favorite for AI investors as well.
Palantir believes that it's in the early stages of capitalizing on a massive opportunity in artificial intelligence (AI). The company is rolling out its new AI platform this month, and management has been effusive about its competitive advantages in the rapidly emerging and hugely influential technology trend. The software specialist is guiding for profitability in each quarter of its remaining fiscal year, and investors are buying into the AI story and improving earnings picture.
With a fresh vote of confidence from Wood and some positive momentum for the broader market, Palantir posted strong gains yesterday. 
Therefore…..
For future trades, join us here at Weekly Options USA, and get the full details on the next trade.
Back to Weekly Options USA Home Page from PALANTIR

Target Corporation Shares Continue To Take A Hit! But Members Now Up 530% Potential Profit Using A Weekly Put Option!

ON Semiconductor Shares Are Gaining Ground! And Members Are Up 54% Potential Profit Using A Weekly Call Option!

Stock Market Was in the Red For The Past 2 Days! But Our Weekly Options Profits Were Deep In The Green!