Micron Technology Shares continue to perform well, adding another +0.89% onto the previous days 4.1%, after announcing it would invest up to 500 billion yen ($3.70 billion) in extreme ultraviolet (EUV) technology in Japan.
This set the scene for Weekly Options USA Members to profit by 80%, in less than 4 hours, using a MU Weekly Options trade!
 Join Us And Get The Trades – become a member today!
Friday, May 19, 2023

by Ian Harvey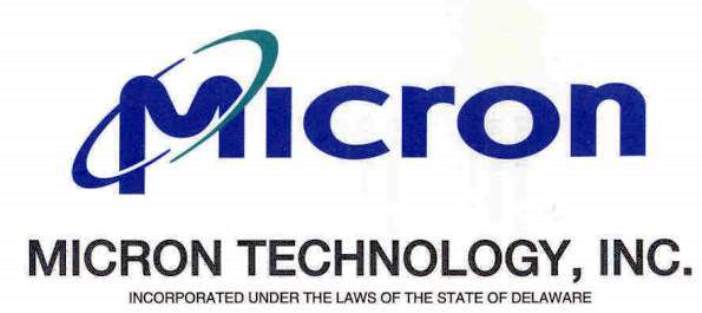 Why the Micron Technology Shares Weekly Options Trade was Executed?
On Thursday shares in Micron Technology, Inc. (NASDAQ: MU) provided the biggest boost to the chip sector, which outperformed the broader market as investors looked for ways to invest in artificial intelligence and in Japan.
Micron Technology shares climbed 4.1% after announcing it would invest up to 500 billion yen ($3.70 billion) in extreme ultraviolet (EUV) technology in Japan in the next few years with Japanese government support.
Japan's President Fumio Kishida asked executives from Micron to invest in Japan ahead of a three-day Group of Seven (G7) summit in Hiroshima, where member countries will discuss what they see as China's economically coercive policies and its accumulation of sensitive technology.
As well, Micron Technology shares are poised to land about ¥200 billion ($1.5 billion) in financial incentives from the Japanese government to help it make next-generation memory chips in the country, according to people familiar with the matter, the latest step in Tokyo's effort to bolster domestic semiconductor production.
The US company will use the money as part of its plan to install advanced, EUV chipmaking equipment from ASML Holding NV at its facility in Hiroshima to fabricate DRAM chips, said the people, asking not to be identified because the agreement isn't public.
The MU Weekly Options Trade Explained.....
** OPTION TRADE 2: Buy MU JUN 02 2023 70.000 CALLS - price at last close was $1.12 - adjust accordingly.
Obviously the results will vary from trader to trader depending on entry cost and exit price that was undertaken.
Entered the MU Weekly Options (CALL) Trade on Friday, May 19, 2023, at 9:52, for $0.75.
Sold half the MU weekly options contracts on Friday, May 19, 2023 for $1.35; a potential profit of 80%.
Holding the remaining MU weekly options contracts for further profit as the new week approaches.
Don't miss out on further trades – become a member today!
Summary.....
Kim Forrest, chief investment officer at Bokeh Capital Partners in Pittsburgh put Thursday's rally down to continued investor interest in the emergence of artificial intelligence as the hottest new technology, more so than the news from Japan.
"While it's encouraging that companies and countries are working together to expand capacity, for investors when companies are building new plants, it's generally not rewarding in the short term because that's where all the free cash flow goes," said Forrest.
Micron Technology shares closed trading on Friday at $68.17, marking a +0.89% move from the previous day. This move outpaced the S&P 500's daily loss of 0.15%. At the same time, the Dow lost 0.33%, and the tech-heavy Nasdaq lost 3.33%.
Heading into the day, shares of the chipmaker had gained 9.94% over the past month, outpacing the Computer and Technology sector's gain of 6.56% and the S&P 500's gain of 1.21% in that time.
Therefore…..
For future trades, join us here at Weekly Options USA, and get the full details on the next trade.