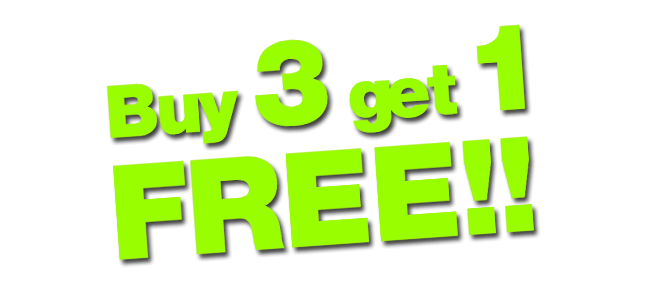 TRADER'S TRIO SPECIAL
(BETTER THAN A BAKER'S DOZEN!)
BUY THREE MONTHS OF WEEKLY OPTIONS TRADING MEMBERSHIP FOR $357 AND GET A FOURTH MONTH FREE!
Payments processed safely and securely through Paypal.
Coinbase Global Sued By U.S. Securities Regulator!

A dramatic escalation of a crackdown on the cryptocurrency industry,
and one that could dramatically transform a market
that has largely operated outside regulation occurred on Tuesday.

Where To Now?



Coinbase Global sued, as the SEC alleged in a lawsuit filed in federal court that the crypto firm, broke securities law by not registering with the SEC before operating in the US.
Tuesday's SEC complaint comes a day after the SEC filed a lawsuit against Binance Holdings, the world's largest crypto exchange.
Coinbase suffered about $1.28 billion of net customer outflows following the lawsuit.
Shares of Coinbase's parent Coinbase Global Inc closed down $7.10, or 12.1%, at $51.61 after earlier falling as much as 20.9%. They are up 46% this year.
 Join Us And Get Future Trades on Coinbase Global!
Wednesday, June 07, 2023

by Ian Harvey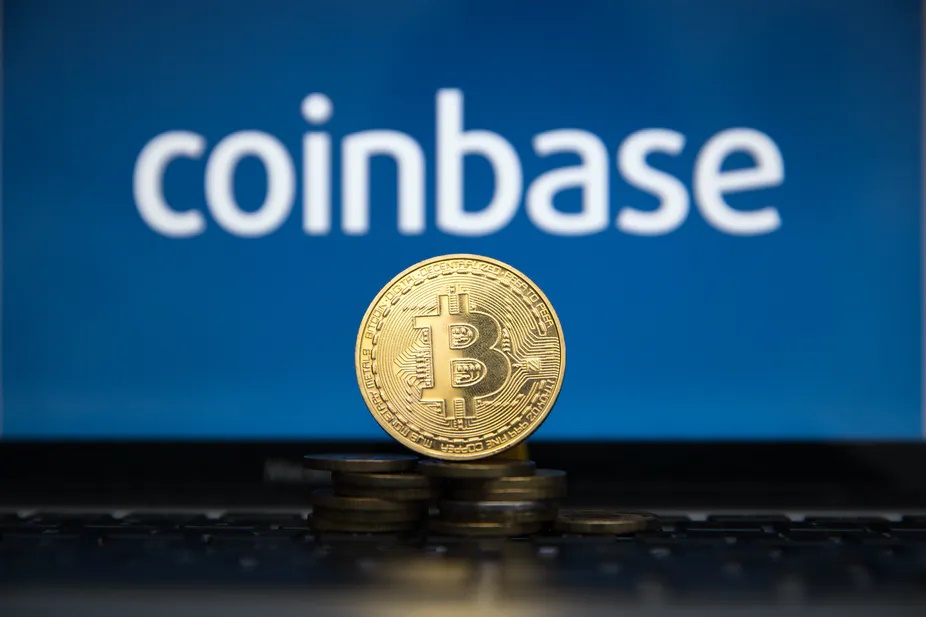 Prelude…..
The crypto space has been in turmoil since the collapse of FTX late last year. The popular crypto exchange, once valued at $32 billion, unraveled throughout fall 2022 as a growing number of details of alleged fraudulent activity were revealed.
Coinbase Global Inc (NASDAQ: COIN) had been one of the remaining options for investors to easily purchase cryptocurrency as bitcoin roughly doubled from its November and breached the $30,000 mark once again before falling this week.
But on Tuesday, The Securities and Exchange Commission filed a lawsuit against cryptocurrency exchange Coinbase Global as the regulator turns up its pressure on the crypto world.
The SEC alleges Coinbase, the largest crypto exchange in the US, violated securities laws by acting as an exchange, a broker and a clearing agency without registering with the agency. It also offered and sold securities without registering its offers and sales, the SEC said.
The two new complaints from the SEC represent the latest of many recent high-profile clashes between US regulators and the larger crypto world.
Since the beginning of the year, the SEC has charged 15 different crypto actors with violating securities laws. US crypto exchange Kraken paid $30 million in fines to settle SEC charges in February, for allegedly violating securities rules by failing to register its crypto asset staking program.
The basis for the SEC's new complaint is that certain crypto assets Coinbase offers to customers are securities, and therefore under the SEC's jurisdiction.
It charged Coinbase with the unregistered sale of crypto securities through its staking program and accused the company of "commingling" services separated in traditional securities markets.
"In other parts of our securities markets, these functions are separate," said SEC Chair Gary Gensler. "Coinbase's alleged failures deprive investors of critical protections, including rulebooks that prevent fraud and manipulation, proper disclosure, safeguards against conflicts of interest, and routine inspection by the SEC."
Why the COIN Weekly Options Trade was Originally Recommended?
Cryptocurrencies and shares in crypto and blockchain-related companies tumbled on Monday after the U.S. securities regulator sued crypto exchange Binance, another blow to the industry.
The U.S. Securities and Exchange Commission sued Binance and its CEO Changpeng Zhao for secretly controlling Binance.US as part of a "web of deception" to evade U.S. laws, among other charges. Reuters earlier reported that Binance controlled its US affiliate's bank accounts, despite claiming it was independent.
The SEC also said Binance artificially inflated trading volumes on the platform, diverted customer funds and failed to restrict U.S. customers from its platform and misled investors about market surveillance controls.
Bitcoin, the world's biggest cryptocurrency was down 5.45% after falling to its lowest level since mid-March following the news. Binance's cryptocurrency fell 9.72%.
Coinbase Global Inc (NASDAQ: COIN) disclosed in March that the SEC has threatened to sue the company over some of its products.
Many big crypto companies started out in the belief their products did not fall within the SEC's jurisdiction and say the rules are confusing. They are now "in a heap of trouble," said James Angel, a finance professor at Georgetown University.
"They'd better be hiring lots of the best regulatory counsel that money can buy, because they're going to need it."
Shares of Coinbase were down 9.1% on the news of the SEC's charges against Binance.
The COIN Weekly Options Trade Explained.....
The following trade was recommended to Weekly Options USA Members but was unsuccessful due to the stock falling dramatically before the opening bell.
** OPTION TRADE: Buy COIN JUN 23 2023 58.000 PUTS - price at last close was $4.80 - adjust accordingly.
However, this was followed up with "Additional Information....."
It appears that the catalysts mentioned in the original recommendation are having a major negative effect on the share price of Coinbase.
Also, bitcoin is taking a hit this morning.
It may be beneficial to check out what happens to the weekly options put standing before trying to enter the trade.
The original recommendation of a 58.000 put would be very expensive to enter.
Therefore, check out the next expiry below opening strike price OR try for a 45.000 put strike.
Result.....
It appears that most members are waiting to see when the volatility will ease before entering the trade today. The new entry point may be.....
** OPTION TRADE: Buy COIN JUN 23 2023 50.000 PUTS - price at last close was $3.80 - adjust accordingly.
About Coinbase Global.....
Coinbase Global, Inc. is among the world's largest and foremost cryptocurrency exchanges. The company provides financial infrastructure and technology for the cryptocurrency economy in the United States and internationally. Coinbase Global, Inc. was founded in 2012 and is based in Wilmington, Delaware.
The company began with the idea that anyone, anywhere should be able to buy and sell Bitcoin and it has grown in tandem with the cryptosphere. Coinbase Global IPO'd in early 2021 and listed more than 100 million verified individual users less than a year later. Assets on the platform fluctuate based on the value of the cryptocurrency market but are counted in the $100's of billions. The company employs roughly 5,000 people and serves clients in more than 100 countries. The company lists more than 200 assets for trading and over 350 for custody purposes.
The company is led by Bryan Armstrong. Armstrong is a co-founder, Chairman of the Board, CEO, and president of Coinbase and the driving force behind the business. One of his many innovations is making Coinbase Global, Inc a "remote-first" business which means there is no official corporate headquarters. The company operates offices in 12 cities around the world, however, and leases space when there is a concentration of employees in a new area.
Coinbase Global, Inc offers a range of tools for traders and investors. The company offers a primary financial account in the crypto-economy for businesses and consumers alike. The primary account, often referred to as a wallet, allows owners to buy, sell, trade, send, and receive cryptocurrencies supported by the platform. Coinbase Global supports well over 200 different cryptocurrencies and the number is growing so the potential application is very broad. New users may also earn free cryptocurrencies by participating in the company's education program. The program informs users of new cryptocurrencies and rewards them for their time.
Further Catalysts for the COIN Weekly Options Trade…..
The charges filed in a federal court in Washington, D.C., are the latest in a string of enforcement actions brought by the agency in a bid to curtail the cryptocurrency industry, which SEC Chair Gary Gensler has described as "the wild West."
The SEC crackdown has prompted some crypto companies to increase compliance, spike products, and expand overseas, moves that some marketwatchers said would likely be accelerated by this latest action against the world's largest crypto exchange.
"This is yet another targeted attack that is devastating in the crypto ecosystem. Pretty soon, the SEC won't have anyone left to sue," said John Reed Stark, a former chief of the SEC's Office of Internet Enforcement.
In statements, Binance said it had been cooperating with the SEC's probes and had "worked hard to answer their questions and address their concerns" including by trying to reach a negotiated settlement.
"With its complaint today, the SEC abandoned that process and instead chose to act unilaterally and litigate. We are disheartened by that choice," the company said.
The SEC's move to abandon a settlement and move to litigate underscores the aggressiveness with which it has approached the cryptocurrency industry, which the agency says has violated its rules on trading and securities issuance.
Analysts.....
Coinbase Global shares are trading lower after the SEC prosecuted Binance over U.S. securities violations.
Needham analyst John Todaro reiterates Coinbase with a Buy and a $70 price target.
The analyst dug deeper into COIN's May key metrics and believes that the retail percentage of total volume will be lower in Q2 FY23 than in Q1 FY23. While Q1 FY23 saw a return in retail appetite as momentum increased and meme coins saw a sudden resurgence, this appears to have been short-lived. 
May volumes saw BTC & ETH as a percentage of total volume reach 64%--the highest level yet in 2023 indicative of further retail 'exiting' from the space, and would expect the retail mix of total volume to decline quarter-over-quarter (unless June sees an unexpected bump).
He found that volumes declined only 23% month-on-month, but alt-coin volume declined to its lowest level in FY23, indicating more erosion in retail. 
COIN saw modest ETH staking deposit withdrawals over the month, while Lido and Binance saw increases. USDC market cap is grinding lower. 
The analyst writes that DEXs are a real threat to Coinbase (and other centralized exchanges) as DEXs are, to varying degrees, 'decentralized' any user can create a market on the exchange. As such, DEXs offer significantly more assets for trading than Coinbase. 
The analyst notes that COIN is ceding share, primarily to 'DEX' Uniswap. A decentralized exchange (DEX) is a digital currency exchange that allows users to buy crypto through direct, peer-to-peer cryptocurrency transactions all over an online platform without an intermediary. Uniswap is also a cryptocurrency.
Overall, the worsening volume picture is not the only cause of concern for Coinbase. Volumes across the industry have declined, and while we saw a modest uptick in Q1 FY23, downward volume trends continued in Q2 FY23.
The analyst brought his Q2 FY23 revenue estimates down to reflect the lower volume and mix share of retail vs. institutional after the alt-coin activity declines. He also lowered his FY23 revenue and EPS estimates. 
The analyst is cautiously optimistic about an improving landscape in late FY23 and FY24 on 1) the halving in Q1 FY24 bringing back momentum, 2) easing regulation (draft bill put out this past week would term various crypto assets as commodities), and 3) easing monetary policy.
According to the issued ratings of 26 analysts in the last year, the consensus rating for Coinbase Global stock is Hold based on the current 6 sell ratings, 11 hold ratings and 9 buy ratings for COIN. The average twelve-month price prediction for Coinbase Global is $61.48 with a high price target of $110.00 and a low price target of $27.00.
Summary.....
Coinbase Global has a market cap of $14.91 billion, a price-to-earnings ratio of -6.23 and a beta of 2.58. Coinbase Global has a 52-week low of $31.55 and a 52-week high of $116.30. The company has a quick ratio of 1.04, a current ratio of 1.04 and a debt-to-equity ratio of 0.60. The company's 50 day moving average is $60.47 and its 200 day moving average is $55.19.
Therefore…..
For future trades, join us here at Weekly Options USA, and get the full details on the next trade.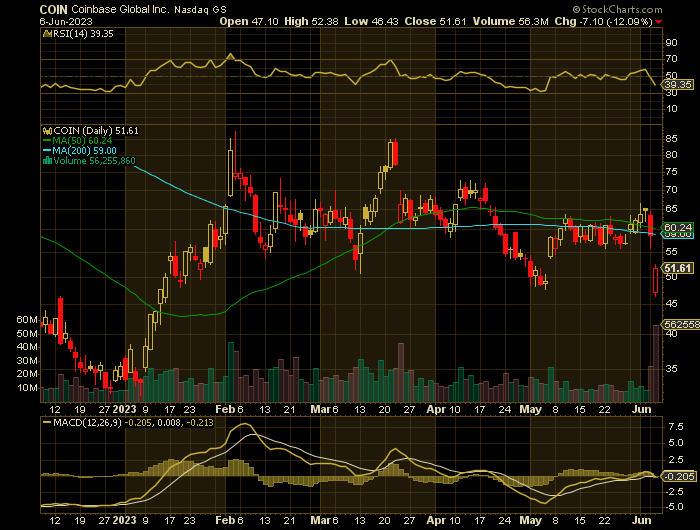 Back to Weekly Options USA Home Page from COINBASE GLOBAL

Intel Corporation Shares Fall Due To New Guidance! Weekly Options Members Are Up 70% Potential Profit Using A Weekly Put Option!

The results from recent trades offered through our membership service are listed on this page.

Honeywell International is a diversified conglomerate with a strong presence in the aerospace and defense sectors. The company has significant potential, particularly in the building technologies sect…