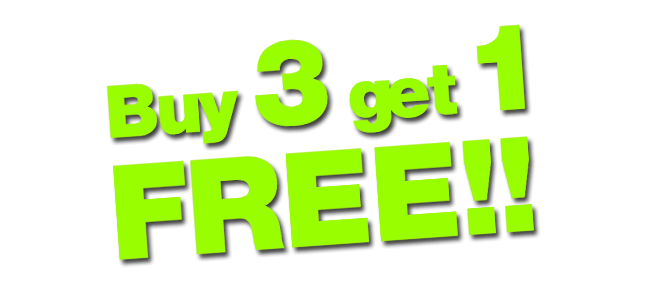 TRADER'S TRIO SPECIAL
(BETTER THAN A BAKER'S DOZEN!)
BUY THREE MONTHS OF WEEKLY OPTIONS TRADING MEMBERSHIP FOR $357 AND GET A FOURTH MONTH FREE!
Payments processed safely and securely through Paypal.

NVIDIA NVDA Fell Due To The Russian Invasion And The Market TumblING! 

But, Members of "Weekly Options USA" Are Up 457

%

Using A Weekly Put Option!
Sunday, February 27, 2022

by Ian Harvey
NVDA fell during the week as Russia invaded Ukraine. This panicked the market participants sending stock prices lower. Thursday morning saw Nvidia stock down more than 8% at the opening of the market.
However, good news for "Weekly Options USA" Members as their weekly put option trade potential profit hit 457%!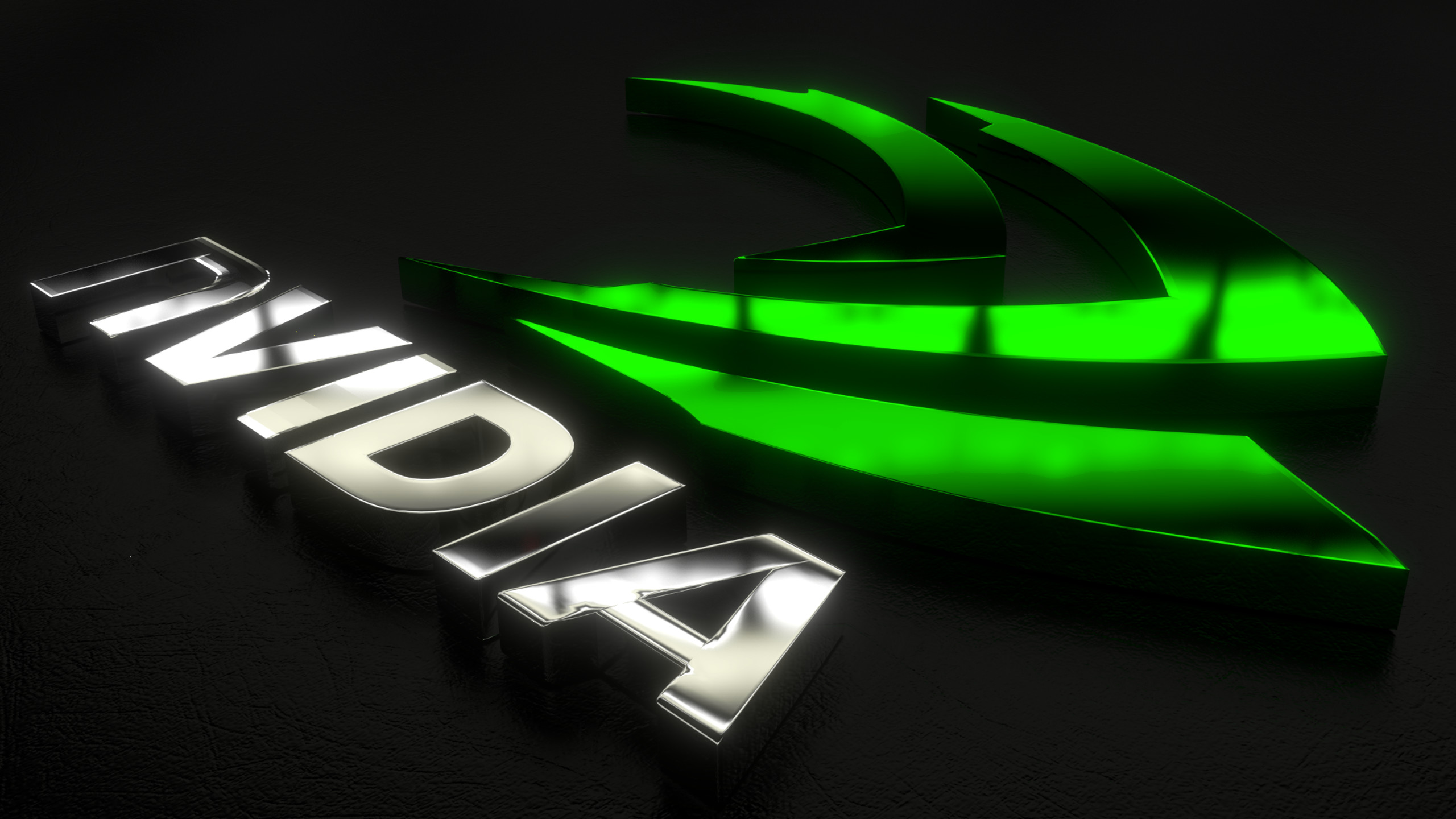 The Reason for the Original Nvidia NVDA Recommendation
Market opening Tuesday is looking like a torrid day for Russian, Ukrainian and wider global markets; after Vladimir Putin upped the ante in a crisis the West fears could unleash a major war.
So far in 2022, once high-flying tech stocks are taking it on the chin, with the Nasdaq down 14.4% year-to-date, and down 16.4% since hitting an all-time high in mid-November, just before the Omicron wave arrived to batter the developed world.
To be sure, very few stock-picking pros are calling this the bottom.
"While there are plenty of reasonably valued and profitable companies in the market, there are many more dangerously overvalued and unprofitable companies whose stocks could fall much further, and some even to zero," David Trainer, CEO of Nashville-based investment research firm, New Constructs.
Read the article.... ."Weekly Options Puts Provide Explosive Profits!"
Members Profits on the NVDA Trade.....
Weekly Options USA Members entered this trade on Tuesday, February 22, 2022 for approximately $3.77; and by Thursday the price of the option hit 21.00.
This NVDA Options Put trade provided a potential profit of 457%.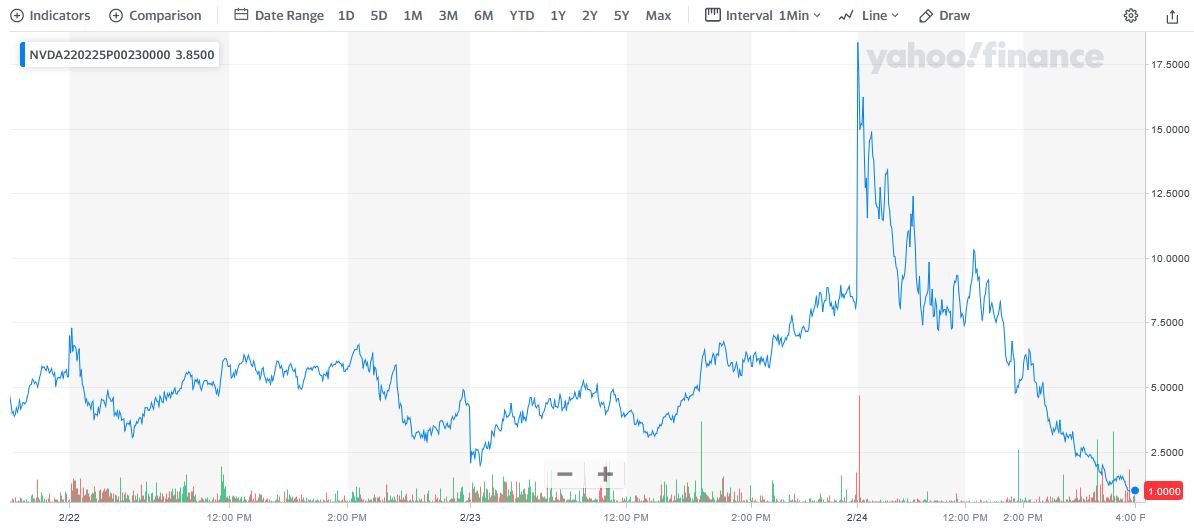 Nvidia NVDA Shortfalls.....
Even after such a sharp sell-off, analysts still see many of these hobbled tech stocks as too pricey.
"With some tech stocks like NVIDIA NVDA, we believe we are only seeing early signs of capitulation and there is plenty of more downside ahead from here," Trainer reckons.
"Tech stocks," Ben Carlson, a portfolio manager at Ritholtz Wealth Management writes, "are prone to these boom-bust cycles because innovation always causes bubbles. We simply can't help ourselves."
"I'm not saying today's tech stocks that are getting killed are in for a similar extended winter," he continues. "But growth investors also shouldn't assume all of these stocks that are down 50-80% are going to be back at new highs in a hurry."
Continued Problems.....
Microchip behemoth NVDA suffered a cyberattack Friday, an apparently ongoing issue after a series of attacks affected the business over the last two days.
Nvidia is America's largest chipmaker and the attack "totally compromised" its internal systems, Reuters reports. 
The company said in a statement that it had no detailed comment.
"We are investigating an incident. Our business and commercial activities continue uninterrupted," it said. "We are still working to evaluate the nature and scope of the event and don't have any additional information to share at this time."
Summary.....
NVDA is perhaps best known for the role it plays in creating lifelike video games and artificial intelligence software, but its chips power everything from smartphones to children's toys. 
It has a market cap of $593 billion, making it one of the world's most valuable corporations, and the impact it has on the semiconductor market is substantial. A successful attack on its infrastructure this early in the conflict will likely raise alarm bells with authorities and competitors alike.
Therefore…..
A Successful NVDA Trade Based On A Put Option!
What Further Nvidia NVDA Weekly Trades Will We Recommend?
What Other Trades Are We Anticipating?
Do You Wish To Be Part Of This Action?
For answers, join us here at Stock options Made Easy, and get the full details on the next trade.
Back to Weekly Options USA Home Page from NVDA

Intel Corporation Shares Fall Due To New Guidance! Weekly Options Members Are Up 70% Potential Profit Using A Weekly Put Option!

The results from recent trades offered through our membership service are listed on this page.

Honeywell International is a diversified conglomerate with a strong presence in the aerospace and defense sectors. The company has significant potential, particularly in the building technologies sect…