Weekly Options Trade – Blink Charging Co (NASDAQ: BLNK) Calls
Tuesday, December 22, 2020
** OPTION TRADE: Buy BLNK DEC 31 2020 38.000 CALLS at approximately $3.00.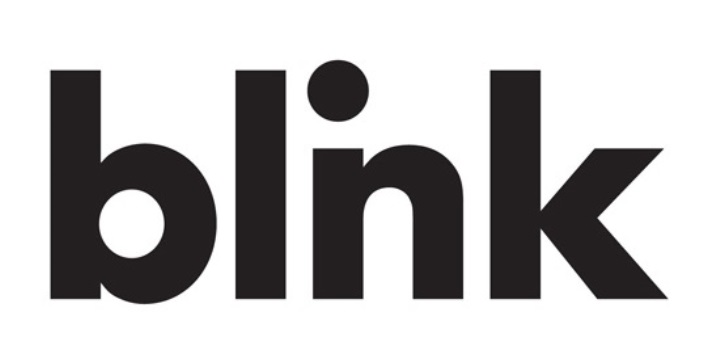 Prelude.....
The EV industry, plug, and hybrid EV industry are poised to grow. And Blink Charging (NASDAQ:BLNK) stock continues to climb. The last four trading days has seen BLNK make higher lows – climbing from the low in the morning and then falling back in the afternoon.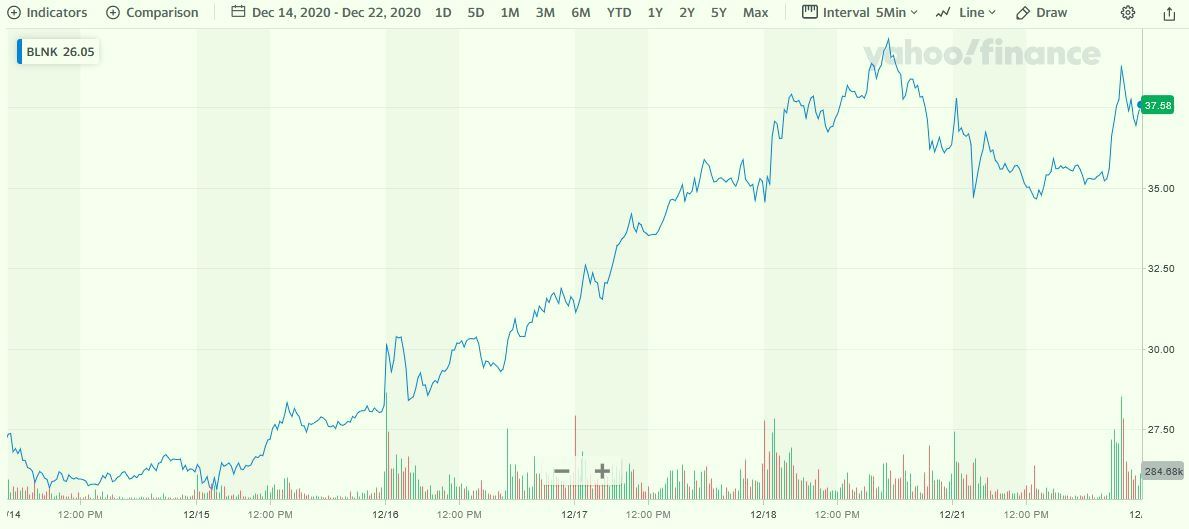 The Major Catalyst for This Trade.....
The Major Catalysts for This Trade.....
1. Renewed euphoria for clean energy and battery electric vehicle suppliers resurfaced in the last week. Blink Charging rose by 33.4% in that time and is now up 2,800% from its yearly lows.
In Q3, Blink posted a 12-cent EPS loss and revenue growth of 18.4%.
2. New Administration
There is optimism that the incoming Administration, through Biden's win, will increase subsidies and spending to the clean energy initiative. To pay for the support, it will tax oil and gas firms and impose strict environmental policies.
Under that scenario, utilization rates for EV charging stations will increase. It is not known yet how Blink Charging's margins will look as utilization increases. But as utilization increase from, say, 5% to 10%, the gross margins will increase at a faster pace.
Why Blink?
Electric-vehicle (EV) charging equipment and services provider Blink Charging (NASDAQ:BLNK) has screamed higher this year. After beginning the year below $2 a share, Blink closed yesterday at $31.61 a share.
The excitement surrounding Blink has to do with its tie-ins to EV infrastructure. Electric vehicles represent the unquestioned future of the automotive industry. According to a November 2018 estimate from the Edison Electric Institute (EEI), the number of EVs on U.S. roadways is expected to grow from 1 million in late 2018 to 18.7 million by 2030. EEI further projected that about 9.6 million charge ports will be required to maintain this fleet of EVs by 2030. That's where Blink comes in.
This year, Blink has made a number of moves to cement its footprint as an EV charging and servicing leader. This includes acquiring BlueLA Carsharing in mid-September. BlueLA is the city of Los Angeles' contractor for its EV carsharing services program, which totals 200 charging stations and 100 EVs. In the third quarter alone, Blink Charging also sold, deployed, or acquired 668 charging states across 25 states.

Blink Charging Company Profile.....
Blink Charging Co, through its subsidiaries, owns, operates, and provides electric vehicle (EV) charging equipment and networked EV charging services in the United States. The company offers residential and commercial EV charging equipment that enable EV drivers to recharge at various location types.
Signing Deal.....
Blink Charging signed a deal last week expanding its charging network for electric cars while a top auto trade group urged U.S. policymakers to back a range of EV incentives, including for chargers. Blink Charging stock jumped.
The five-year deal with Illinois' Blessing Health System will see Blink deploy 20 of its IQ 200 electric-vehicle (EV) chargers at four health care facilities.
Blink's EV charging network spans 23,000 stations worldwide. Last week, it scored a deal to deploy 26 EV chargers at Burger King locations.
Influencing Factors.....
Also Tuesday, last week, the Alliance for Automotive Innovation (AAI) called for a series of steps to boost the electric-car market and to revamp regulatory oversight of self-driving vehicles.
Among its recommendations, the trade group that represents auto giants like General Motors (GM), Ford (F), Volkswagen (VWAGY) and Toyota (TM) urged a revision of building codes to make EV charging easier.
Analysts Thoughts.....
BidaskClub upgraded Blink Charging from a "sell" rating to a "hold" rating in a research note on Thursday, November 5th.
Other equities research analysts have also recently issued research reports about the stock......
Zacks Investment Research upgraded Blink Charging from a "sell" rating to a "hold" rating in a research note on Wednesday, October 14th.
HC Wainwright cut Blink Charging from a "buy" rating to a "neutral" rating in a research note on Friday, August 14th.
Summary.....
Blink's rising stock price will give the company a chance to sell shares or debt to increase its cash on hand. In doing so, it may increase its infrastructure spending and grow at a rate markets expect it to.