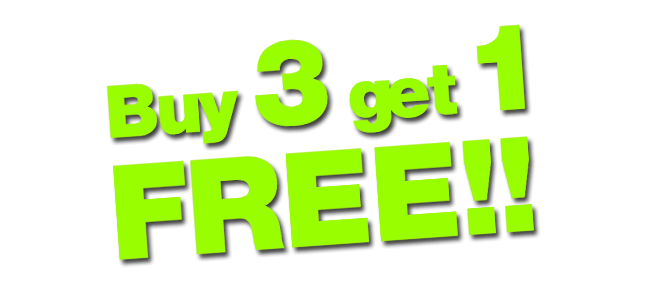 TRADER'S TRIO SPECIAL
(BETTER THAN A BAKER'S DOZEN!)
BUY THREE MONTHS OF WEEKLY OPTIONS TRADING MEMBERSHIP FOR $297 AND GET A FOURTH MONTH FREE!
Payments processed safely and securely through Paypal.



 "

Weekly Options TradeS

" Recommendations


Week Beginning Monday, FEBRUARY 08, 2021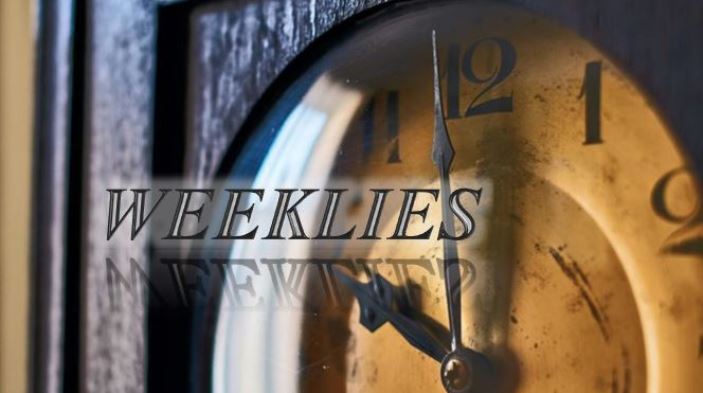 Weekly Options Trade – Dropbox Inc (NASDAQ: DBX) Calls
Tuesday, February 09, 2021
** OPTION TRADE: Buy DBX FEB 26 2021 25.000 CALLS at approximately $1.70.
(Some members have asked for the following.....
Place a pre-determined sell at $3.40.
Include a protective stop loss of $0.70.)
Prelude.....
The coronavirus pandemic accelerated the transition to the cloud as enterprises across the world adopted remote working trends. Gartner estimates that global end-user spending on public cloud services will grow 18.4% to $304.9 billion this year. The research firm expects the proportion of enterprise IT spending on cloud computing to continue to increase and account for 14.2% of the overall global IT spending in 2024, compared to 9.1% in 2020.
And, Dropbox Inc (NASDAQ: DBX)  has fared recently amid the rising demand for cloud services to select the stock offering as a most compelling investment opportunity.
Dropbox, which calls itself "the world's first smart workspace", is one of the leading players in the cloud storage and content management space. It boasts over 600 million registered users - including users of the company's free plan - across 180 countries. As of the end of 3Q 2020, Dropbox had about 15.3 million paying users.
The company's 3Q results beat analysts' expectations, with revenue growing 13.8% year-over-year to $487.4 million (though the growth rate decelerated compared to 16.4% in 2Q). The 3Q top-line gained from a 9% increase in paying users, a rise in the price of the Plus plan, and a favorable mix of sales from higher-priced subscription plans.
Furthermore, ARR (annual recurring revenue) rose 12% to $1.98 billion. The 3Q adjusted EPS doubled to $0.26 compared to the same period last year as the company's adjusted operating margin expanded.
The Major CatalystS for This Trade.....
1. Earnings.....
Dropbox will report its highly anticipated Q4 2020 results and 2021 guidance next week, February 18, 2021. Even though the ''work-from-trade'' has fizzled out, the underlying dynamics of digital acceleration haven't gone away.
If Dropbox can maintain a healthy chart and hold near the buy point as its earnings date approaches, it could make sense as an earnings option trade.
The report will be for the fiscal Quarter ending Dec 2020, after the market closes. The consensus EPS forecast for the quarter is $0.05. The reported EPS for the same quarter last year was $0.03.
This online file-sharing company has an established record of topping earnings estimates, especially when looking at the previous two reports. The company boasts an average surprise for the past two quarters of 33.13%.
For the most recent quarter, Dropbox was expected to post earnings of $0.19 per share, but it reported $0.26 per share instead, representing a surprise of 36.84%. For the previous quarter, the consensus estimate was $0.17 per share, while it actually produced $0.22 per share, a surprise of 29.41%.
When the company reported Q3 earnings in early November, revenue increased 14% to $487.4 million. The number of paying users ended at 15.25 million, up 9% from the same period last year. Average revenue per paying user was $128.03 vs. $123.15 for the same period last year.
2. Analysts Positivity.....
Commenting on the streamlining measures, Canaccord Genuity analyst David Hynes believes that the workforce reduction plan is part of the new CFO Tim Regan's commitment to meet the company's 2024 profit targets. Hynes said that a portion of the savings will likely be reinvested in faster-growing parts of the business, like HelloSign.
Following the latest cost-cutting move, the analyst's view on Dropbox remains "little changed."
"The challenge these days in software is that growth is in vogue, almost irrespective of price, and in that kind of tape, a stock like DBX is going to underperform (ignoring speculation of an M&A buyout)," according to Hynes.
Bulls expect low-double digits growth. And, according to Hynes, this is likely. However, he cautioned that he "can't say this with 100% conviction." Bottom-line, the analyst remains bullish and reiterated a Buy rating on the stock with a price target of $30.
The rest of the Street has a cautiously optimistic outlook on the stock. The Moderate Buy analyst consensus is based on 4 Buys, 1 Hold and 1 Sell. The average price target stands at $27.20, which reflects upside potential of about 20% over the coming year. That's after shares have already gained 26% over the past year.
Further.....
Dropbox targets an operating margin of 28%-30% and an annual free cash flow of $1 billion in 2024.

On Jan. 13, Dropbox announced its decision to cut down its workforce by about 11%. The company believes that it requires fewer resources to support its in-office environment. It also announced the departure of Olivia Nottebohm as COO effective Feb. 5, 2021.
Other Catalysts.....
Dropbox is growing its revenues at solid double digits while being supported by a 12% y/y increase in ARR to just under $2 billion.
Also, Dropbox carries $1.2 billion of cash on its balance sheet, which equates to about 10% of its market cap.
Dropbox is highly free cash flow generating. Thus, together with its solid balance sheet, expect to see Dropbox meaningfully increase its M&A efforts in 2021 and seek out highly acquisitive targets such as recently noted with HelloSign, the e-signature and document workflow solution, now Dropbox's fastest-growing product.
Summary.....
Dropbox remains very cheaply valued at just 21x trailing free cash flow, while being supported with a rock-solid balance sheet.
---
Weekly Options Trade – Snap Inc. (NYSE:SNAP) Calls
Monday, February 08, 2021
** OPTION TRADE: Buy SNAP FEB 12 2021 65.000 CALLS at approximately $1.50.
(Some members have asked for the following.....
Place a pre-determined sell at $3.00.
Include a protective stop loss of $0.60.)
Prelude.....
Shares of Snap Inc. (NYSE:SNAP), the parent company of Snapchat, recently slipped after the company followed up its strong fourth-quarter earnings report with mixed guidance for the year ahead.
Snap Inc. shares slumped 10% in extended trading Thursday after the social-media company announced mixed results but warned a change in Apple Inc.'s forthcoming operating system could present a risk for advertising.
Snap SNAP reported a net loss of $113.1 million, or 8 cents a share, against expectations of a loss of 7 cents a share. Snap's revenue soared 62% to $911 million, beating estimates of $852 million.
The company did announce an adjusted quarterly profit of 9 cents a share, and achieved its goal of adjusted EBITDA profit ($45 million) in fiscal 2020. Analysts had expected an adjusted profit of 7 cents a share in Q4. Snap also announced its first-ever investor day on Feb. 23.
"As the global health crisis is addressed and the world begins to reopen, we see opportunities to help strengthen the bonds of the Snapchat community all over the world," Snap Chief Executive Evan Spiegel said in a statement announcing the results.
Sparked by October's unexpectedly strong earnings report, Snap shares have spiked 243% over the past 12 months. The S&P 500 index is up 16% over the past year.
The Major CatalystS for This Trade.....
1. Ad Revenue.....
Snap benefited from a surge in digital ad revenue.
"[Snap's] ad revenue growth continued strongly, and we are especially enthused by the growth in daily active users, which happened in all of Snap's regions, including North America and Europe, where TikTok has come on strong," eMarketer analyst Debra Aho Williamson said.
Snap offered first-quarter revenue guidance of $720 million to $740 million, compared to the $700 million estimated by analysts.
2. Gen Z's favorite platform.....
Snapchat continues to grow in Facebook's shadow because it remains more popular with Gen Z users. In Piper Jaffray's latest "Taking Stock with Teens" survey, 34% of U.S. teens chose Snapchat as their favorite social media platform -- putting it ahead of ByteDance's TikTok (29%) and Facebook's Instagram (25%).
3. Overseas Users.....
Snapchat is also gaining momentum overseas. Its DAUs grew just 6% year over year to 92 million in North America last quarter, but rose 10% to 74 million in Europe and jumped 55% to 99 million across the rest of the world.
Snap doesn't disclosed its user growth in each country, but it's repeatedly cited India -- which banned TikTok last year -- as a major growth market.
4. Expanding AR Ecosystem.....
Over 200 million DAUs use Snap's AR features, which include its filters, label-scanning tools, and landmark-enhancement tools. That ecosystem is self-sufficient and growing, since it encourages users and advertisers to create their own AR tools with its Snap Kit.
5. Video Usage.....
Over 90% of the Gen Z population in the U.S. watched Snapchat's shows and publisher content in the fourth quarter. Older users (over the age of 35) also spent more than 30% more time year over year engaging with that content each day.
The stickiness of Snap's AR and video ecosystems, which enable it to display more ads per user, boosted its global ARPU (average revenue per user) 33% year over year to $3.44 during the fourth quarter, which marked its strongest growth in five quarters.
6. Video Games.....
Snap launched Snap Games, a platform for in-app video games, nearly two years ago. Last June, Snap declared that over 100 million users have played its games -- and that number likely rose throughout the pandemic as developers rolled out more games. The growth of that ecosystem, which encourages users to play as their own Bitmojis and socialize with other users, should further boost its ARPU.
7. eCPM Growth.....
Snap's eCPM (effective cost per thousand impressions, or the average cost of Snap's ads) rose 46% year over year during the fourth quarter, marking an acceleration from its 20% growth in the third quarter.
Snap's eCPM is rising because it's selling a higher mix of pricier video ads. That growth indicates Snap still enjoys plenty of pricing power against Facebook, Twitter, and other platforms, since advertisers still covet its loyal base of Gen Z and millennial users.
Summary.....
Analysts expect Snap's revenue to rise 44% in fiscal 2021. Snap trades at about 20 times next year's sales -- which still makes it cheaper than many other high-growth tech stocks.
---
Weekly Options Trade – Draftkings Inc (NASDAQ: DKNG) Calls
Monday, February 08, 2021
** OPTION TRADE: Buy DKNG FEB 12 2021 65.000 CALLS at approximately $1.75.
(Some members have asked for the following.....
Place a pre-determined sell at $3.50.
Include a protective stop loss of $0.70.)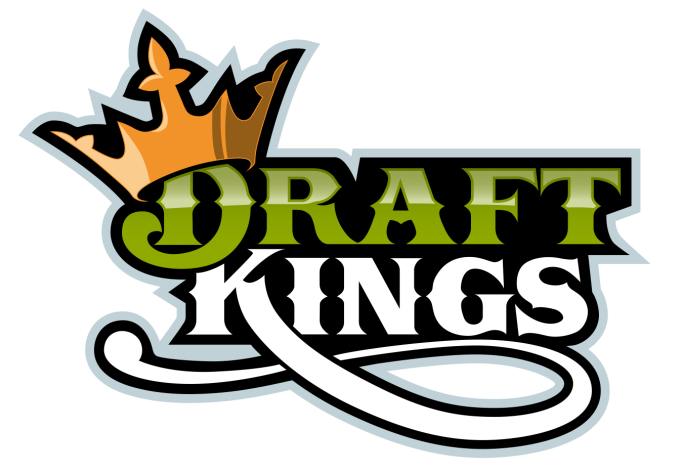 Prelude.....
Super Bowl LV is expected to be the most wagered on single event in U.S. history as legal online and retail sportsbooks across 21 U.S. jurisdictions take action.
Sports betting is legal in at least some form in Arkansas, Colorado, Delaware, Illinois, Indiana, Iowa, Michigan, Mississippi, Montana, Nevada, New Hampshire, New Jersey, New Mexico, New York, Oregon, Pennsylvania, Rhode Island, Tennessee, Virginia, Washington D.C., and West Virginia.
PlayUSA forecasts more than $500M in legal wagers will be made compared to about $300M last year.
And, one stock that should benefit from this event is online sports and gaming name DraftKings Inc (NASDAQ:DKNG).
As for the game itself, in recent years the S&P 500 Index has done better when the Tom Brady's team wins (+6.0% return) vs. when he loses (-10.4%). Historically, a NFC winner of the big game has seen the market outperform the years compared to when the AFC team wins.
The Major CatalystS for This Trade.....
1. Legalization.....
As sports-betting legalization spreads across U.S. states, DraftKings is at the forefront of the online betting industry. Amid a huge move since its April 2020 debut, is DKNG stock is on the move.
The expanding legalization of digital sports betting is an emerging trend. The November election results showed voters in several states largely approved ballot measures that legalized sports betting and other gaming expansion measures.
Boston, Mass.-headquartered DraftKings is primed to take advantage of this burgeoning shift in state attitudes toward sports betting. DraftKings is an online sports platform that allows users to play daily fantasy games and win cash prizes.
DraftKings is on the road to profitability. After losing $3.26 a share in 2019, analysts expect the company to lose $1.91 in 2020 and $1.22 per share in 2021.

2. Revenue.....
DraftKings saw a 98% year-over-year surge to $132.8 million in the latest quarter, reported on Nov. 13. In the quarter, the company raised its full-year 2020 revenue range to $540 million-$560 million, which equates to 25%-30% annual revenue growth.
DraftKings also introduced 2021 revenue guidance of $750 million to $850 million, which equates to 45% year-over-year growth using the midpoints.
"The resumption of major sports such as the NBA, MLB and the NHL in the third quarter, as well as the start of the NFL season, generated tremendous customer engagement," said CEO Jason Robins in a news release. "In addition to our year-over-year pro forma revenue growth of 42%, DraftKings recorded an increase in monthly unique payers of 64% to over 1 million, demonstrating the effectiveness of our data-driven sales and marketing approach."

3. News Push.....
On Sept. 2, DraftKings announced NBA legend Michael Jordon would join the company's board of directors as a special advisor.
On Sept. 14, DraftKings entered into a multi-year agreement with Disney's (DIS) ESPN to become a co-exclusive sportsbook link-out provider and exclusive daily fantasy sports provider of the media giant.
On Jan. 5, New York Gov. Andrew Cuomo announced legislation to allow mobile sports gambling in the state.
"New York has the potential to be the largest sports wagering market in the United States, and by legalizing online sports betting we aim to keep millions of dollars in revenue here at home, which will only strengthen our ability to rebuild from the COVID-19 crisis," Cuomo said in a statement.
On Jan. 22, Michigan launched online sports betting and casino games.
On Jan. 24, DraftKings announced the launch of DraftKings Sportsbook in Virginia, marking the 12th state in which DraftKings is available.
On Jan. 26, DraftKings surged over 5% after Goldman Sachs upgraded DKNG stock from neutral to buy, while raising the price target from 45 to 65. Meanwhile, Bernstein started coverage with an outperform rating and a 71 price target.
According to Goldman analyst Stephen Grambling, "We upgrade DKNG to Buy as we expect ongoing sales beats versus consensus driven by.....
1) sustained market leading position in new and existing markets,
2) ability to participate in the economics of single operator states, and
3) presence of national partnerships that should allow them to accelerate growth and achieve scale sooner than the broader peer group."
On Feb. 1, Cathie Wood's Ark Invest disclosed a new position of 620,300 shares on Feb. 1 for the ARK Next Generation Internet ETF (ARKW).
On Feb. 4, the company announced it expanded its exclusive daily fantasy partnership with the NFL to Canada. Previously, the deal between DraftKings and the NFL was limited to the U.S.
4. Analysts Positivity.....
Besides Goldman analyst Stephen Grambling upgrading the stock to BUY, research firm Benchmark raised its price target for DraftKings stock to $66 from $60.
Other Catalysts.....
DraftKings has steadily built up its portfolio of professional tie-ups, which are expected to bring it added exposure to new customers. NBA legend Michael Jordan joined the company's board of directors as a special advisor on Sept. 2.
On Sept. 14, DraftKings entered into a multiyear agreement with Disney's (DIS) ESPN to become a co-exclusive sportsbook and fantasy sports provider of the media giant.
In October, DraftKings signed a deal to integrate its content with AT&T's (T) Turner Sports platforms. The agreement made DraftKings the exclusive sportsbook and daily fantasy sports provider across select Turner Sports and Bleacher Report properties.
It also has partnerships with the NFL's New York Giants and MLB's Chicago Cubs.
Summary.....
After a meteoric rally last year, DraftKings Inc. has continued to surge as cooped up Americans look to bet on sports in place of traditional in-person entertainment events. DraftKings has rallied more than 35% this year, while the S&P 500 Index has gained about 3.5%.
The Super Bowl will be the first time users in states like Colorado, Illinois, Michigan and Virginia can lawfully bet on the game -- and that's something industry experts see as a key driver for these companies.
"This year's Super Bowl is expected to generate the largest single-event legal handle in American sports betting history," said Bill Miller, American Gaming Association's chief executive. More than 23 million Americans are expected to bet a total of $4.3 billion on Sunday's game alone, AGA's research shows. That includes a record 7.6 million who will use online sportsbooks like those offered by DraftKings or Flutter Entertainment Plc's FanDuel.
"Sports betting has taken off like a rocket ship and is only getting started," says industry analyst and former American Gaming Association official Sara Slane.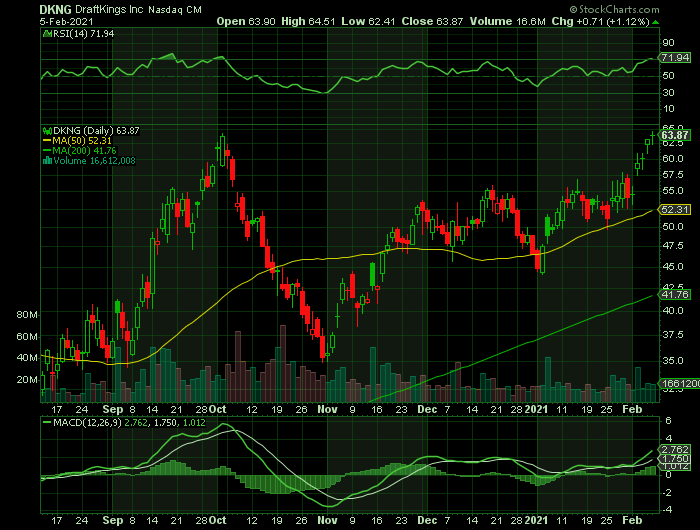 ---
---
---
Back to Weekly Options USA Home Page