Weekly Options Trade - Activision Blizzard, Inc. (NASDAQ:ATVI) Calls
Wednesday, February 03, 2021
** OPTION TRADE: Buy ATVI FEB 12 2021 95.000 CALLS at approximately $2.35.
(Some members have asked for the following.....
Place a pre-determined sell at $4.70.
Include a protective stop loss of $0.95.)
Prelude.....
Video games are seeing a big surge in usage during the Covid-19 pandemic as consumers stay at home. That's raised interest in video game stocks, including esports stocks.
For investors, the video game market is divided into the "pure play" stocks of game publishers and the stocks of tech firms that have varying exposure to the industry.
The former includes video game stocks such as U.S. publishers Activision Blizzard, Inc. (NASDAQ:ATVI).
Video games have soaked up a larger portion of consumer time in recent years thanks to the growth of mobile games and multiplayer online games.
In 2020, video game sales totaled $174.9 billion worldwide, rising 19.6% from the prior year, according to research firm Newzoo.
Newzoo estimates that the global video game market will generate $189.3 billion in revenue in 2021. That would translate to sales growth of 8.2%.
The video game industry is undergoing profound changes in technology and business models. On the technology front, video games have shifted from packaged media to digital downloads and cloud-based streaming. On the business side, microtransactions, subscriptions and esports are an increasing part of the sales mix.
The Major CatalystS for This Trade.....
1. Earnings.....
Activision Blizzard is set to report fourth-quarter 2020 results on Feb 4.

For the to-be-reported quarter, the company expects non-GAAP revenues of $2 billion and earnings of 63 cents per share.

The Consensus Estimate for revenues is $2.82 billion, indicating an increase of 4.3% from the year-ago quarter's reported figure.

Also, the consensus mark for fourth-quarter earnings has stayed at $1.18 per share in the past 30 days. The projected figure suggests a decline of 4.1% from the year-ago quarter's reported figure.
Over the last four quarters, the company has beaten consensus EPS estimates four times.
For the fourth quarter of 2019, Activision beat expectations by a margin of $0.04 and reported earnings per share (EPS) of $1.23. For the first quarter of 2020, ATVI reported an EPS of $0.58 and beat Wall Street's earnings expectations by a significant margin of $0.20. Activision posted $0.97 in EPS for the second quarter of 2020, beating expectations by a big margin of $0.29. In its most recent quarterly earnings report, ATVI reported earnings of $0.71 per share, beating analyst expectations by $0.06.

2. Analysts Thoughts.....
In a note for investment firm Raymond James, Andrew Marok writes, "Major publishers are likely to benefit in an outsized fashion from the shifts in the industry landscape… we see continued growth driven by both expansion of the gaming audience, and gaming taking increased time share among forms of entertainment."
Specifically, Marok notes two important points that he sees as permanent changes in the gaming ecosphere: first, that "pandemic-accelerated shifts in time spent [are] likely to persist" and second, that "Cloud gaming [is] likely a longer-term benefit to gaming access."
Marok goes on to initiate coverage on Activision, major gaming companies, a large-cap publisher in the field.
Andrew Marok, in his initiation note on Activision Blizzard, paints an upbeat view of the company's prospects.
"Activision Blizzard is uniquely positioned within the interactive entertainment industry, featuring a portfolio of leading franchises across all major platforms. While 2020's growth sets a high bar, we expect the strength in the company's core franchises, attractive opportunities in launching and scaling console/PC franchises on mobile, and announced projects in development to drive further gains as video gaming takes a larger role in the broader entertainment space post-pandemic," the analyst opined.
Marok rates the stock Outperform (i.e., Buy), and his $109 price target implies an upside of ~21%.
There is broad agreement on Wall Street about Activision Blizzard, as shown by the unanimous Strong Buy consensus rating – based on new fewer than 16 Buy-side reviews. The stock is selling for nearly $94 and has an average price target of $102.94.
3. Options Trading.....
Options traders have been fiercely bullish. Activision Blizzard stock's 50-day call/put volume ratio of 5.78 at the International Securities Exchange (ISE), Cboe Options Exchange (CBOE), and NASDAQ OMX PHLX (PHLX) stands higher than all other readings from the past year.
Overview.....
Activision Blizzard is one of the world's largest interactive entertainment and gaming corporations. The company develops and distributes content/services for video game consoles, personal computers, and mobile devices across the world.
Activision Blizzard primarily operates through three segments: Activision Publishing, Blizzard Entertainment, and King Digital Entertainment. The company's portfolio of game franchises includes major titles like Call of Duty, Crash Bandicoot, Guitar Hero, Tony Hawk's, Spyro, World of Warcraft, Diablo, Overwatch, and Candy Crush Saga.
In Dec 2020, Activision revealed that the COD franchise's net bookings have surpassed $3 billion over the past year. Call of Duty: Mobile, developed in collaboration with Tencent, has played an important part in driving user base. Markedly, since its launch in October 2019, the title has been the highest-grossing new game in app stores in the United States and has generated over $480 million in player spending during its first year.

Further, Blizzard Entertainment's World of Warcraft: Shadowlands become the fastest-selling PC game. In mid-November, Activision announced the availability of Call of Duty: Black Ops Cold War, a sequel to the original Call of Duty: Black Ops game.

Moreover, strong video game spending in the quarter bodes well for Activision. Per Venturebeat, which cited NPD data, the U.S. video game sales in October, November and December increased 14%, 35% and 25%, respectively.
Activision's strong portfolio of games is expected to have boosted monthly active user base.
Other Catalysts.....
Activision's popular franchises, including Call of Duty (COD), Overwatch, Hearthstone, World of Warcraft, Candy Crush Saga and Candy Crush Friends Saga are expected to have attracted coronavirus-induced home-confined gamers.
Activision's top line is expected to benefit from an expanding user base of COD, Hearthstone, World of Warcraft and King's franchises. This is expected to boost in-games spending, thereby driving net bookings and the top line
Summary.....
ATVI has added nearly 60% over the past 12 months. So far in 2021, the stock has seen a bit of volatility, most recently hitting a fresh record high of $95.87 on Jan. 20. Additionally, the stock is currently up about 80% from its 52-week low of $50.51.
The pivot to mobile gaming puts the company in good position in emerging markets. Activision Blizzard should also continue to benefit from more games being sold through digital channels, which boosts margins by cutting out retail middlemen including GameStop and Walmart.
Activision Blizzard has a great collection of intellectual property and development resources, along with marketing experience that should help it keep delivering wins in video gaming. The company has the tailwinds to be a dependable industry leader with a risk/reward balance that appeals to growth-focused investors.
Weekly Options Trade – Twitter Inc. (NYSE:TWTR) Calls
Monday, February 01, 2021
** OPTION TRADE: Buy TWTR FEB 12 2021 55.000 CALLS at approximately $2.25.
(Some members have asked for the following.....
Place a pre-determined sell at $4.50.
Include a protective stop loss of $0.90.)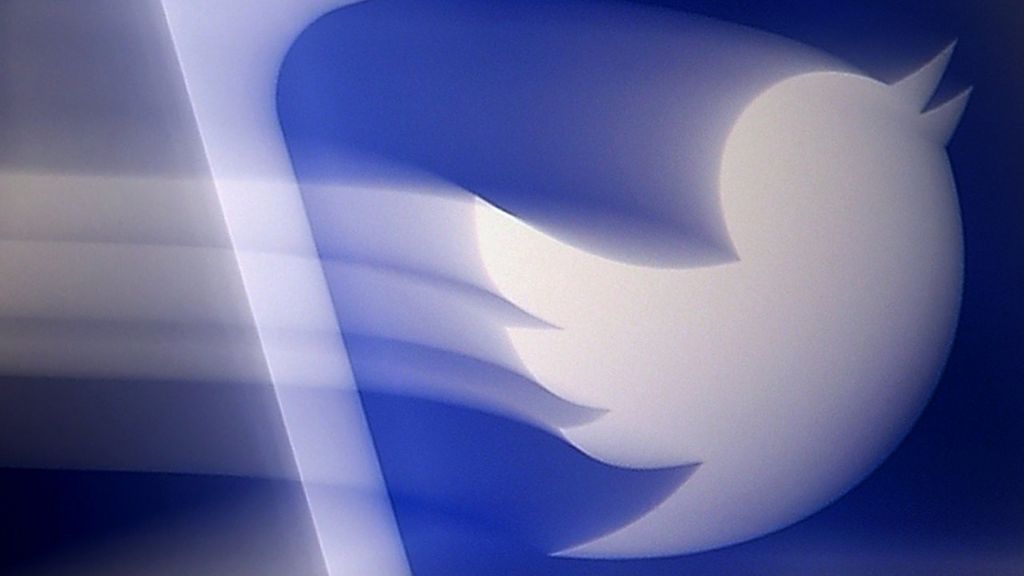 Prelude.....
If Facebook's Wednesday earnings are a harbinger of things to come during earnings season, social-media stocks should be looking good.
Facebook reported a strong quarter last Wednesday, telling investors that online advertising spending during the holiday season went on longer and was more lucrative than it expected. The quarter ending in December is usually good for online advertising. But because of the Covid-19 pandemic, more economic activity is being done digitally, which has benefited the social media giant.
The interactive media sector, of large tech companies, Twitter Inc. (NYSE:TWTR), a global platform for public self-expression and conversation in real time, despite some set-back previously experienced, should be looking to push the stock price upwards.
Evercore analyst Kevin Rippey Rippey is very optimistic, writing that conversations with advertising customers during the holidays were the most positive his team has ever heard.
The Major CatalystS for This Trade.....
1. Earnings.....
Twitter is in a strong position ahead of earnings, which it is set to report Feb. 9 after the closing bell.
In the most recent quarter — reported on Oct. 29 — the company reported better-than-expected Q3 results, but weak user growth. Twitter ended the quarter with 187 million daily active users, well below estimates of 195 million. It added just 1 million new users, vs. 20 million in the previous quarter and 6 million in the year-ago period.
Driven by a rebound in advertising demand, revenue climbed 14% to $936 million, above consensus of $777 million. Adjusted earnings of 19 cents per share topped views of 14 cents.
Analysts polled by FactSet expect sales growth of 23% in 2021, and 4.3% for 2020.
2. Analysts Thoughts.....
KeyBanc analyst Justin Patterson wrote in a client note Thursday that his view of Twitter now values the stock at $65, giving it a Buy rating.
In the note, Patterson says that Twitter has made significant improvements to its main product, the Twitter app for the web and mobile devices, which will help the company generate more money.
"We believe Twitter has made meaningful strides to improve its platform for users and advertisers. User adoption of Topics continues to grow rapidly, providing both a better user experience and improved targeting for advertisers," he wrote in the note.
The analyst believes a cyclical ad recovery, a ramp-up in direct response products and new product experiences like Revue, with an estimated total addressable market of $36 billion, will lend upside to the current consensus estimates for the company.
Patterson calculates that the improvements for both the company's ad customers and its members have positioned the company to boost revenue more than 20% a year through 2022.
Despite the potential fallout from banning former U.S. President Donald Trump from the platform, Patterson thinks the action hasn't yet caused users to flee the platform. Rather, he estimates that the company will grow its daily user base by about 10% year.
Overview.....
Twitter is a social networking service that allows users to post and interact with messages known as "tweets." Twitter competes with the likes of FANG stock Facebook and re-emergent Snap.
Twitter generates money from selling ads to businesses. The company is attempting to become the go-to source of updates for live events, including sports, breaking news and entertainment. Higher traffic and engagement levels will increase ad demand on Twitter, boosting ad prices and the company's sales.