Is It Time To Buy The Stock Market Dip?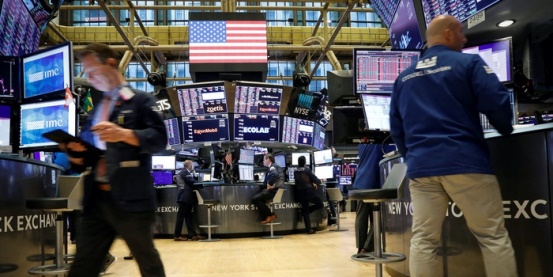 All three major equity indices reversed positive starts on Tuesday to trade in the red. Trending tickers show big swings for various stocks for various reasons.
The generally bearish action on Tuesday dovetailed with more notable weakness to kick off the week.
U.S. stocks sank into a bear market on Monday, with the S&P ending the session more than 20% below its recent record high in January. The apparent catalyst for the sell-off was a surprisingly hot Consumer Price Index (CPI) on Friday that stoked fresh rate hike fears.
The Nasdaq Composite fell 4.7% in the session, ending at its lowest level since September 2020. The S&P 500 dropped 3.9%.
Investors ready for a buying opportunity to emerge in these volatile markets may need to keep waiting.
And waiting!
"U.S. stocks have suffered their biggest year-to-date losses since at least the 1960s. That's ignited calls to 'buy the dip'," Wei Li, BlackRock Investment Institute global chief investment strategist, wrote in a note Monday. "We pass, for now."
Diving in on the dip now is likely premature, as BlackRock and others pointed out.
Dave Lutz, head of ETF Trading at Jones Trading, noted the market sell-off has broadened out significantly, with the vast majority of both index components and asset classes moving down in tandem.
BlackRock's team, likewise, thinks it's too early to make such a call for a bottom and bounce in the markets, and offers three reasons for the take.
First, Wall Street's earnings estimates have yet to fully reflect the impact inflationary pressures will have on company profits.
Second, even after the year-to- date drawdown, stocks still aren't cheap. "Valuations haven't really improved after accounting for a lower earnings outlook and a faster expected pace of rate rises," Li said.
And third, the risk that the Fed will hike interest rates too quickly to try to curb inflation and derail the economy in the process has risen, BlackRock said. And as long as the market believes that the Fed may sacrifice the economy for lower inflation, there will be a cap on where equities can go, Li suggested.
"We don't see a sustained rally until the Fed explicitly acknowledges the high costs to growth and jobs if it raises rates too high," Li said. "That would be a signal to us to turn positive on equities again tactically."
.....Why wait for the dip - try our strategy and profit!.....
Best of Trading,
Ian Harvey
Weekly Options USA
MEMBERSHIP COMPARISONS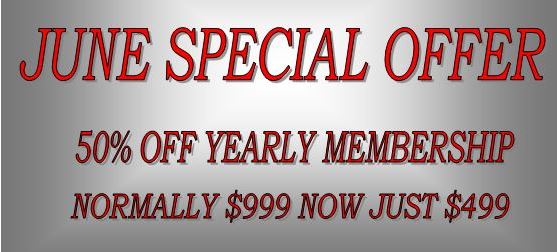 OR

MEMBERSHIP - EXTRA SPECIAL RATES
Our weekly options advisory service membership gives you access to everything you need to profit from trading weekly options.
.....Don't Miss Out On These Special Offers - Join Us Today!.....
Best of Trading,
Ian Harvey
Weekly Options USA
Netflix Shares Continue To Fall!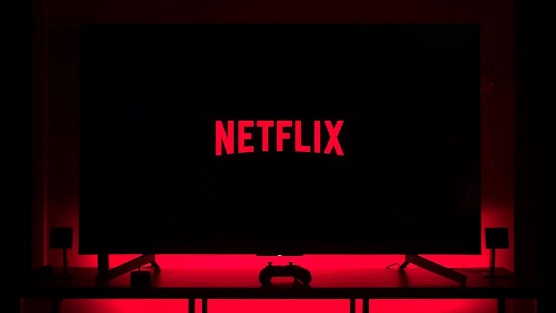 Weekly Options Members Profits Continue To Climb!
Now Up 113%.
.....Read The Article "Netflix NFLX Stock Takes A Dive".....
Below is the price movement of the recommended weekly put option!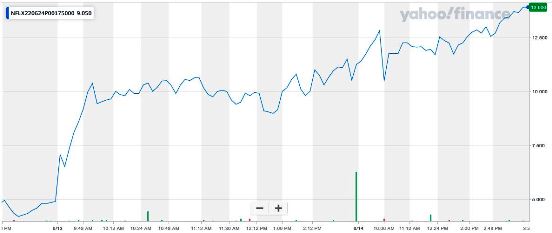 Netflix shares fell more than 3.3% during the trading day Tuesday but recovered slightly to close the day at $167.54, down $2.15 (1.27%).
This continued selloff was a result of Benchmark analyst Matthew Harrigan turning bearish on the streaming giant, and setting a new price target that was the lowest on Wall Street.
Harrigan said he reverted back to a sell rating, "admittedly after having prematurely upgraded the stock to hold" on Jan. 21. He set a $157 stock price target, which was the lowest of 44 analysts surveyed.
The stock plummeted 35.1% on April 20 following first-quarter results, in which Netflix said it lost subscribers for the first time in years, said it would offer a lower-price subscription tier and crack down on password sharing.
In Tuesday's downgrade, Harrigan said he is "skeptical on any sustained Netflix stock recovery," despite calls by other analysts that valuation is attractive following the stock's plunge this year.
"Beyond the inflation-challenged and more price-sensitive consumer, the continued negative Netflix press glut, relating to member losses and even Prince Harry and Meghan, is a mild growth albatross," Harrigan wrote in a note to clients.
So where to now for Netflix?
.....Don't Miss Out On Future Trades - Join Us Today!.....
Best of Trading,
Ian Harvey
Weekly Options USA
What Will Drive Twitter's Recovery?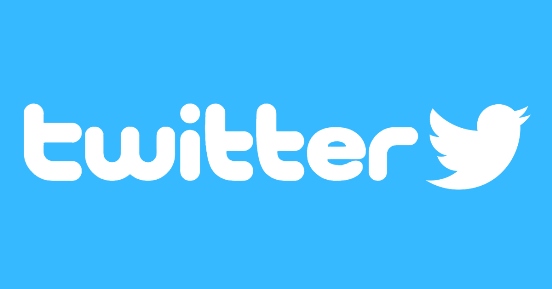 Meantime, Members of Weekly Options USA are now up potential profits of 92%.
.....Check out the original recommendation .....
Below is the price movement of the recommended weekly put option!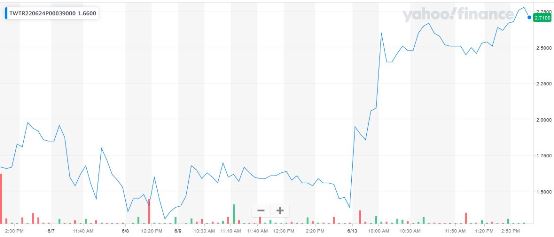 Twitter shares still sit well below the level at which Elon Musk has said he'll purchase the company, ahead of a town hall meeting with the Tesla CEO later this week.
Musk is set to address Twitter employees on Thursday, according to a company-wide email sent by CEO Parag Agrawal, as the micro-blogging website prepared to vote on the $44 billion takeover bit put forward by the world's richest man later this summer.
However, will this positivity last in this panic-driven environment?
Twitter shares were up 2.8% higher in premarket trading to indicate an opening bell price of $38.09 each, a move that would still leave the stock more than 30% shy of Musk's 'best and final' offer of $54.20 per share.
.....Don't Miss Out On Future Trades - Join Us Today!.....
Best of Trading,
Ian Harvey
Weekly Options USA
JABIL EARNINGS EXPECTATIONS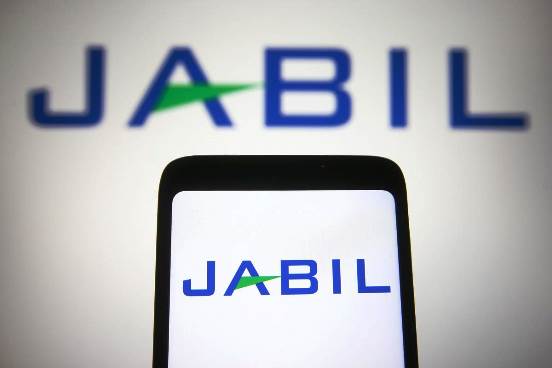 Jabil Inc (NYSE: JBL)
Jabil will report earnings on Thursday, June 16, 2022, before the market opens. The consensus earnings estimate is for $1.62 per share on revenue of $8.21 billion: but the Whisper number is a bit higher at $1.67 per share.
The company trounced expectations at its last outing, which showed an 11% sales boost. Even more impressive was Jabil's 23% increase in earnings per share.
Jabil raised its 2022 outlook back in March, and management now sees revenue landing at $32.6 billion, or about 11% higher than 2021.
The St. Petersburg, FL-based company is expected to have recorded year-over-year higher revenues, driven by solid demand in key end markets, diligent execution of operational plans and skilful management of supply chain dynamics.
Will Jabil meet expectations?
.....Join Us Here For Answers!.....
Best of Trading,
Ian Harvey
Weekly Options USA
WEEKLY OPTIONS RESULTS FOR 2022 UPDATED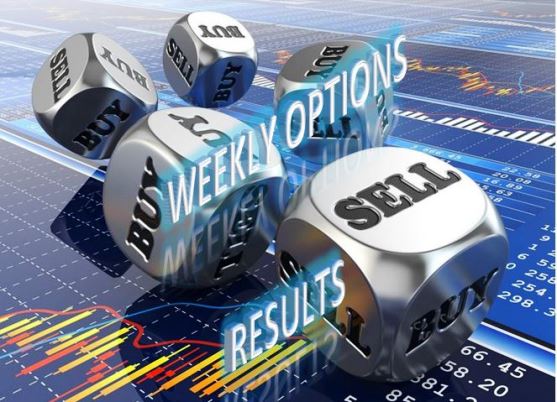 WEEKLY OPTIONS RESULTS FOR 2022 UPDATED
Join Us and GET THE TRADES!
.....Join the Profit Making.....
Best of Trading,
Ian Harvey
Weekly Options USA
JAZZ UP YOUR TRADING STRATEGY WITH WEEKLYS
WINNING TRADES WITH WEEKLYS!
WE DO THE RESEARCH, YOU GET THE REWARDS
.....GET STARTED NOW.....
Best of Trading,
Ian Harvey
Weekly Options USA