A Bear Market – No Problem!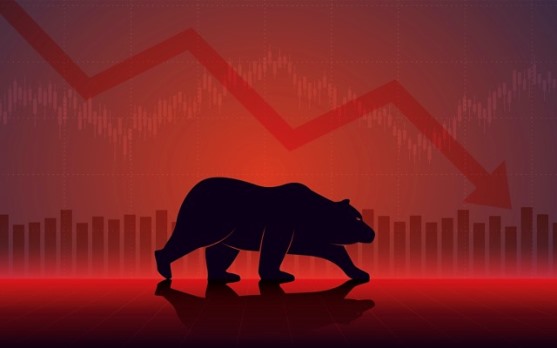 Make the Most of the Situation and Profit!
The Fed implemented its biggest rate hike in 28 years of 0.75 percentage points in an effort to control inflation. The bear market continues after a brief rally failed on Wednesday, with investors remaining concerned about what is looming ahead for the economy.
But, even in a bear market, there are plenty of opportunities to profit - if you know where to look and apply certain simple strategies.
Determining which stocks will continue in a downward spiral, those that will stabilize and deciding on stocks that are looking like a buy now, can be greatly beneficial in returning great profits.
Here at Weekly Options USA we provide you access to everything you need to profit from trading weekly options.
Successfully trading weekly options takes a lot of knowledge, research and analysis, but the good news is that you don't have to do it all yourself. Weekly Options USA uses the proven strategies and methods that have been implemented by Ian Harvey's team for well over a decade.
So, if you wish to be part of this profit-making venture join us here today!
.....Join Us Here For Future Trades!.....
Best of Trading,
Ian Harvey
Weekly Options USA
Jabil Earnings Top Expectations!

Jabil Inc (NYSE: JBL)
Following on from our article "Jabil Earnings Expectations" that was live on Monday, June 13.
This morning contract manufacturer Jabil Inc (NYSE: JBL) beat Wall Street's targets for its fiscal third quarter thanks to strong electronics business. It also guided higher for the current quarter and full fiscal year.
The St. Petersburg, Fla.-based company earned an adjusted $1.72 a share on sales of $8.33 billion in the quarter ended May 31. Analysts expected Jabil earnings of $1.62 a share on sales of $8.22 billion. On a year-over-year basis, Jabil earnings increased 32% while sales advanced 15%.
For the current quarter, Jabil forecast adjusted earnings of $2.14 a share on sales of $8.4 billion. That's based on the midpoint of its guidance. Wall Street was modeling earnings of $2.01 a share on sales of $8.27 billion.
"The effectiveness of our business model was on display during Q3, as the team delivered strong revenue and earnings results," said Chairman and CEO Mark Mondello. "Our diversified approach has been designed to be flexible and resilient as we aim to deliver for both our customers and stakeholders. During the quarter, I believe the team did an outstanding job rising to the challenge," he added.
"As we look ahead, we see solid demand in key areas of our business," Chief Executive Mark Mondello said. "Given this ongoing momentum, we now expect FY22 revenue to be in the neighborhood of $32.8 billion and core EPS to be $7.45."
Jabil was up slightly pre-market despite a very negative market situation.
.....Join Us Here For Future Trades!.....
Best of Trading,
Ian Harvey
Weekly Options USA
Coinbase Global Woes!
Equities wobbled on Wednesday and showed some resilience in the face of aggressive FOMC policy action.
Bitcoin's price fluctuated after the Federal Reserve announced further monetary tightening on Wednesday, falling to as low as $20,270 in the minutes after the Fed's statement. But roughly an hour after the announcement, the cryptocurrency was changing hands at $21,444.
This had a roll-on effect on Coinbase Global Inc (NASDAQ: COIN).
In a widely anticipated move, the central bank announced that it will raise the fed-funds rate, the interest rate at which depository institutions trade balances held at the central bank, by three-quarters of a percentage point, or 75 basis points.
As well, several Wall Street analysts have lowered their expectations for Coinbase Global after the cryptocurrency exchange announced plans to cut its workforce by 18%. On Tuesday, the fintech announced plans to cut about 1,100 jobs, which is expected to result in around $40 million to $45 million in restructuring costs. Coinbase head count at the end of second quarter is expected to remain flat at around 5,000 employees, analysts said.
Jason Kupferberg, a Bank of America research analyst, said the job cuts underscore Coinbase management's ability to be nimble amid a difficult crypto environment.
John Todaro, a senior research analyst at Needham, lowered his revenue expectations for Coinbase this year to $3.49 billion from $4.54 billion. Todaro also anticipates second-quarter volumes to decline 39% quarter over quarter and foresees another 7% drop in third quarter volumes on lower retail investor sentiment that he expects to rebound in Q4.
Kyle Voigt, a Keefe, Bruyette & Woods analyst, said Coinbase's personnel reductions were expected. He warned the company "may need to revisit the size of their reduction in force should the volume environment continue to deteriorate further from here," according to a note. He maintained a "market perform" for the stock and a $75 price target.
Dan Dolev, a Mizuho senior fintech and payments analyst, also cut his revenue estimates for Coinbase this year to $3.6 billion from about $4.8 billion. Dolev maintained his "neutral" rating but cut his price target to $45 from $60.
Weekly Options USA Members have just executed a trade on Coinbase.
.....Therefore, it is not too late to take advantage of this trade......
Best of Trading,
Ian Harvey
Weekly Options USA
Is It Time To Buy The Stock Market Dip?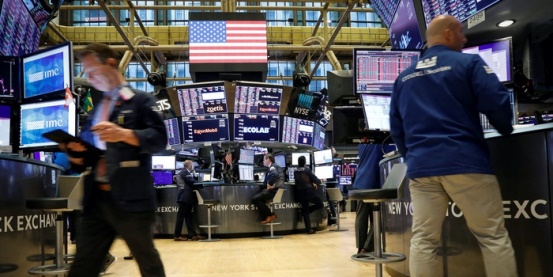 All three major equity indices reversed positive starts on Tuesday to trade in the red. Trending tickers show big swings for various stocks for various reasons.
The generally bearish action on Tuesday dovetailed with more notable weakness to kick off the week.
U.S. stocks sank into a bear market on Monday, with the S&P ending the session more than 20% below its recent record high in January. The apparent catalyst for the sell-off was a surprisingly hot Consumer Price Index (CPI) on Friday that stoked fresh rate hike fears.
The Nasdaq Composite fell 4.7% in the session, ending at its lowest level since September 2020. The S&P 500 dropped 3.9%.
Investors ready for a buying opportunity to emerge in these volatile markets may need to keep waiting.
And waiting!
"U.S. stocks have suffered their biggest year-to-date losses since at least the 1960s. That's ignited calls to 'buy the dip'," Wei Li, BlackRock Investment Institute global chief investment strategist, wrote in a note Monday. "We pass, for now."
Diving in on the dip now is likely premature, as BlackRock and others pointed out.
Dave Lutz, head of ETF Trading at Jones Trading, noted the market sell-off has broadened out significantly, with the vast majority of both index components and asset classes moving down in tandem.
BlackRock's team, likewise, thinks it's too early to make such a call for a bottom and bounce in the markets, and offers three reasons for the take.
First, Wall Street's earnings estimates have yet to fully reflect the impact inflationary pressures will have on company profits.
Second, even after the year-to-date drawdown, stocks still aren't cheap. "Valuations haven't really improved after accounting for a lower earnings outlook and a faster expected pace of rate rises," Li said.
And third, the risk that the Fed will hike interest rates too quickly to try to curb inflation and derail the economy in the process has risen, BlackRock said. And as long as the market believes that the Fed may sacrifice the economy for lower inflation, there will be a cap on where equities can go, Li suggested.
"We don't see a sustained rally until the Fed explicitly acknowledges the high costs to growth and jobs if it raises rates too high," Li said. "That would be a signal to us to turn positive on equities again tactically."
.....Why wait for the dip - try our strategy and profit!.....
Best of Trading,
Ian Harvey
Weekly Options USA
MEMBERSHIP COMPARISONS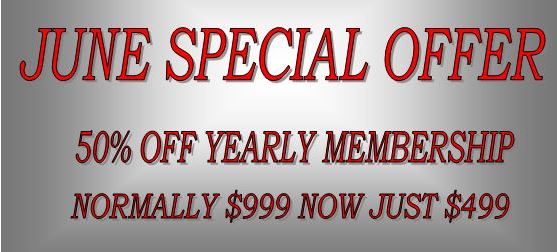 OR

MEMBERSHIP - EXTRA SPECIAL RATES
Our weekly options advisory service membership gives you access to everything you need to profit from trading weekly options.
.....Don't Miss Out On These Special Offers - Join Us Today!.....
Best of Trading,
Ian Harvey
Weekly Options USA
Netflix Shares Continue To Fall!
Weekly Options Members Profits Continue To Climb!
Now Up 113%.
.....Read The Article "Netflix NFLX Stock Takes A Dive".....
Below is the price movement of the recommended weekly put option!
Netflix shares fell more than 3.3% during the trading day Tuesday but recovered slightly to close the day at $167.54, down $2.15 (1.27%).
This continued selloff was a result of Benchmark analyst Matthew Harrigan turning bearish on the streaming giant, and setting a new price target that was the lowest on Wall Street.
Harrigan said he reverted back to a sell rating, "admittedly after having prematurely upgraded the stock to hold" on Jan. 21. He set a $157 stock price target, which was the lowest of 44 analysts surveyed.
The stock plummeted 35.1% on April 20 following first-quarter results, in which Netflix said it lost subscribers for the first time in years, said it would offer a lower-price subscription tier and crack down on password sharing.
In Tuesday's downgrade, Harrigan said he is "skeptical on any sustained Netflix stock recovery," despite calls by other analysts that valuation is attractive following the stock's plunge this year.
"Beyond the inflation-challenged and more price-sensitive consumer, the continued negative Netflix press glut, relating to member losses and even Prince Harry and Meghan, is a mild growth albatross," Harrigan wrote in a note to clients.
So where to now for Netflix?
.....Don't Miss Out On Future Trades - Join Us Today!.....
Best of Trading,
Ian Harvey
Weekly Options USA
What Will Drive Twitter's Recovery?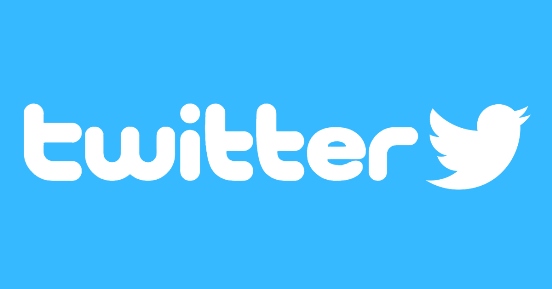 Meantime, Members of Weekly Options USA are now up potential profits of 92%.
.....Check out the original recommendation .....
Below is the price movement of the recommended weekly put option!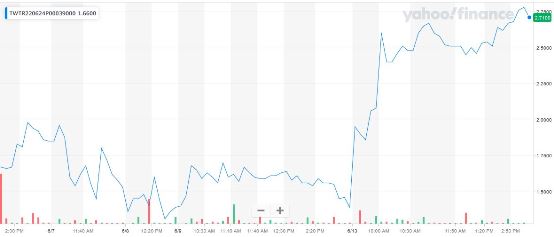 Twitter shares still sit well below the level at which Elon Musk has said he'll purchase the company, ahead of a town hall meeting with the Tesla CEO later this week.
Musk is set to address Twitter employees on Thursday, according to a company-wide email sent by CEO Parag Agrawal, as the micro-blogging website prepared to vote on the $44 billion takeover bit put forward by the world's richest man later this summer.
However, will this positivity last in this panic-driven environment?
Twitter shares were up 2.8% higher in premarket trading to indicate an opening bell price of $38.09 each, a move that would still leave the stock more than 30% shy of Musk's 'best and final' offer of $54.20 per share.
.....Don't Miss Out On Future Trades - Join Us Today!.....
Best of Trading,
Ian Harvey
Weekly Options USA
WEEKLY OPTIONS RESULTS FOR 2022 UPDATED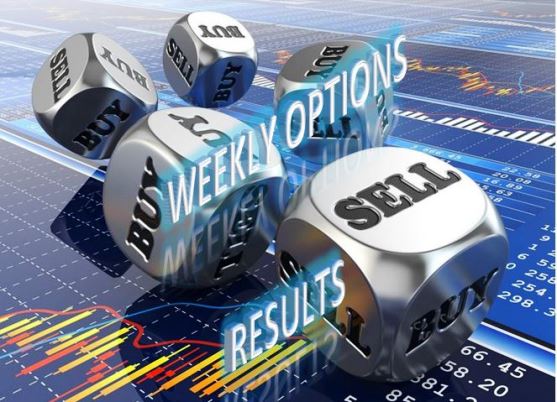 WEEKLY OPTIONS RESULTS FOR 2022 UPDATED
Join Us and GET THE TRADES!
.....Join the Profit Making.....
Best of Trading,
Ian Harvey
Weekly Options USA